Virtual World: Peerless White Emperor
Author: ShiFou KeYi LiuXia (Would It Be Possible To Stay)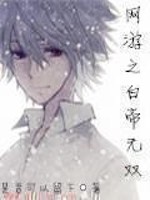 Year 24XX. With several hundred years of improvements, virtual reality has become more mature. It had gradually become humanity's second world. Socializing, working, studying and other everyday things could all be done while sleeping.
Along with the rise in virtual reality systems, virtual games also developed successfully. Additionally, with the vigorous support of the government; every season, games continued to be born, be change, competed with each other, and be reborn.
Ye Cang is a black bellied, underachieving, 2nd year student at a city college. Member of group T-105. Under his albino appearance, he is full of mysteries. In the game 'New Age - Conviction', he began walking the path of a professional gamer. An all-rounder ranger, dark cooking, with a nasty disposition, willing to do anything. He's slowly creats his own legend.
"Actually... instead of games, I prefer cooking and dramas" -The White Emperor
Table of Contents